LSD Microdose tabs – 5μg
August 16, 2022

DMT vape pen – 250mg
August 3, 2023
LSD mints – 100μg
$75.00 – $200.00
Each mint is accurately dosed with 100 micrograms of pure LSD-25.
This dosage will provide a full acid trip experience.
The purest LSD in Canada.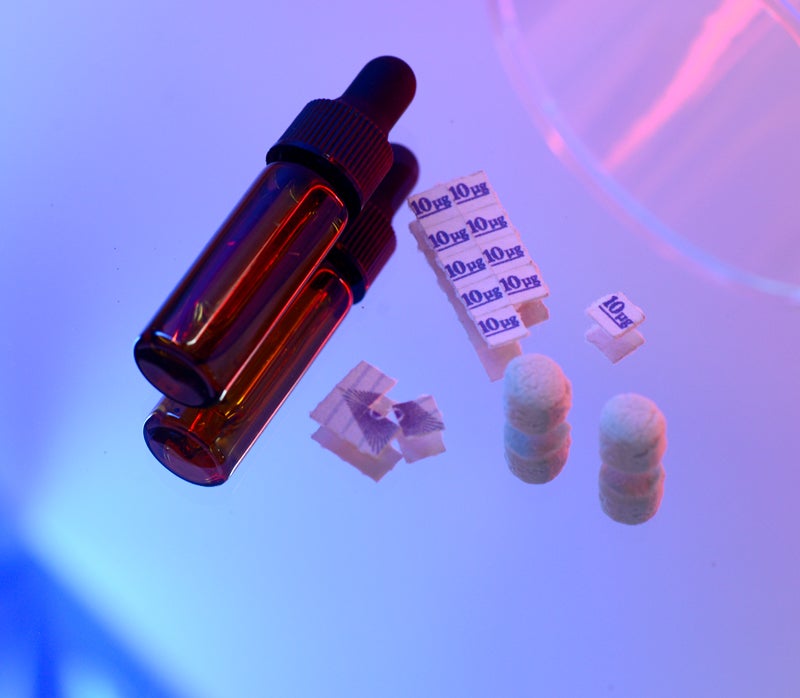 What is LSD/Acid?
LSD (lysergic acid diethylamide) or acid is a psychedelic drug that is made by synthesizing ergot, a natural fungus that grows on rye and other grains, into lysergic acid. 
Since being discovered by Swiss chemist Albert Hoffman in 1938, acid has been used as a potential therapeutic treatment to treat addiction, depression, and other mental disorders.
While the mind-altering effects of acid vary from person to person, for most people, LSD provides a euphoric trip where colors, sounds, and objects are heightened to create an awe-inspiring experience.
1
How long will my trip last?
Typically 8-10 hours but you should allow up to 16 hours for a full come down.
2
How much LSD should I take?
Taking 100 micrograms of our LSD is enough for a full trip.
If you would like to reduce the strength you can cut the tab in half by cutting corner to corner.
3
How do I consume my LSD?
Blotter tabs can be consumed by dissolving on the tongue or swallowing.
Liquid LSD should be carefully dropped onto a spoon or similar surface before consuming.  Do not drop directly into your mouth as you may accidentally take more than one drop.